Online Classroom Support 2020 - 2021
Mr Rojas
This page has been created for parents and children to help you access and use Google Classroom, our online learning platform.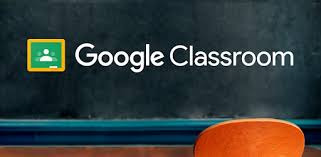 Step-by-step parent instructions on how to access and use Google Classroom can be downloaded below.
Please watch the videos at the bottom of the page to introduce Google Classroom.
We would suggest that after accessing your child's classroom, you and your child familiarise yourself with the platform together. This is where teachers will set work and send a daily message within the class stream. There will be a range of 'assignments' posted and some of the tasks can be uploaded/completed online for the teacher to view.

Tasks (assignments) for the children to complete will be posted on a daily basis. If you miss any, do not worry as they remain in the classroom.
If you have any problems with access or use, please contact your child's class teacher using the email address for your child's year group. These e-mail addresses can be found on your child's class page.
Please regularly discuss online safety with your children. For extra support on how to keep your child safe online, these websites have some fantastic resources.
Thinkuknow provides guidance on internet safety and safe surfing for young people and their parents/carers.

Thinkuknow

The NSPCC and O2 website also provide valuable information regarding social media and apps your child may be using.

https://www.net-aware.org.uk/networks/

.

Parent Info

is a newsfeed service offering free support and advice from leading experts on digital family life.
Files to Download
Online Classroom Support: News items
Online Classroom Support: Blog items
There are no blog items to display
Online Classroom Support: Gallery items
Online Classroom Support: Calendar items
There are no Calendar items to display